Upcoming Events: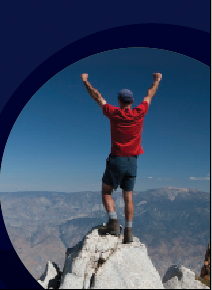 Improving Survival in Advanced Prostate Cancer: The Changing Role of the Urologist
Novel data presented in this symposium will identify new management strategies for men with advanced and mCRPC involving the urologist. Therapeutic agents with new indications will be reviewed with an overall goal of educating the audience on new pathways to improve patient outcomes. Through interactive real case vignettes, this educational activity will explore current clinical issues, best practices, and promising future directions in the treatment of men with mCRPC.
Saturday, May 17, 2014 ~ 5:30pm – 8:00pm
In Conjunction with the Annual AUA Meeting
Regency Grand Ballroom Q
Hyatt Regency Orlando
CME symposium and and reception in conjunction with the Annual AUA Meeting
Sponsored by the Annenberg Center for Health Sciences at Eisenhower
Facilitated by Grant/Downing and Maximum Medical Solutions
Supported by Algeta US, LLC; Bayer HealthCare Pharmaceuticals, Inc.; and Janssen Biotech, Inc.
---
More Events:
---

41st Remington Winter Course in Infectious Diseases

March 8-12, 2015

The Grand Summit Hotel at The Canyons Resort

Park City, Utah

Forty years ago, this program was developed in an effort to contribute high-quality medical and scientific information and to provide continuing medical education to physicians. This high level of education has continued and has now evolved into one of the premier infectious diseases meetings in the United States. Topics will be presented in lectures, panel discussions, debates, case presentations, and question and answer sessions. Meet the Professor sessions will allow for personal exchange between participants and faculty. Contact us for more information.

---